Hullo, my friends, and greetings!
This page is where you'll find reviews of the many books I have read.
If you have a request or recommendation for me, regarding a new or old novel or maybe a classic, please don't hesitate to comment! Also, if you are a budding new author/authoress (or one with great experience) with a brand new book(s) on the shelf, and in need of a review *takes deep breath* ---please
contact me
! I would be delighted to read & review your novel, if you will provide said novel for me, either in print or Kindle edition. Thank you for the opportunity!
> > > > > > > > > > < < < < < < < < < <
my rating guide. . .
Horrid---didn't like at all. Wouldn't recommend!
Could have been better.
Has potential. But not a favorite.
Really liked it.
Love, love, LOVE!
> > > > > > > > > > < < < < < < < < < <


Books
A Deadly Business by Liz Wiehl (with April Henry)

Amongst the Flames by T.K. Chapin
A Most Noble Heir by Susan Anne Mason
Amber Eyes (Children of the Blood Moon #2) by S.D. Grimm
Angel Eyes by Shannon Dittemore
Anon, Sir, Anon by Rachel Heffington
An Uncommon Protector (A Lone Star Hero's Love Story #1) by Shelley Shepherd Gray
Aquifer by Jonathan Friesen
Beautiful Pretender (A Medieval Fairytale #2) by Melanie Dickerson
Because You're Mine by Colleen Coble
Bitter Winter (The Ilyon Chronicles #5) by Jaye L. Knight
Captives (The Safe Lands #1) by Jill Williamson
Chasing Shadows (Rising Shadows #2) by Ashley Townsend
Chosen People by Robert Whitlow
Coral by Sara Ella
Daisies Are Forever by Liz Tolsma
Deadly Proof (Atlanta Justice #1) by Rachel Dylan
Deadly Puzzle by Katie Maloney
Death at Thorburn Hall (Drew Farthering Mystery #6) by Julianna Deering
Deception on Sable Hill by Shelley Gray
Emma by Jane Austen
Fairest Son by H.S.J. Williams

First Impressions (A contemporary retelling of Pride & Prejudice) by Debra Smith White
Flame in the Mist by Renée

Adieh

Gilt Hollow by Lorie Langdon
Harbor (Seven Sisters of Silverleaf #2) by L.C. Ireland
Heartless (Tales of Goldstone Wood #1) by Anne Elisabeth Stengl
Heirs of Tirragyl (The Poison Tree Path Chronicles #2) by Joan Campbell
Horrid (Seven Sisters of Silverleaf #1) by L.C. Ireland
Huntress: Life After Series by Julie Hall
In the Shadow of Croft Towers by Abigail Wilson
It Started With Goodbye by Christina June
Judah's Wife (The Silent Years #2, A Novel of the Maccabees) by Angela Hunt
Last Light by Terri Blackstock
Little One, God Made You Special by Amy Warren Hilliker
Lone Witness (Atlanta Justice #2) by Rachel Dylan
Moonblood (Tales of Goldstone Wood #3)

Mortal Engines (Mortal Engines Quartet #1) by Philip Reeve
One Realm Beyond (Realm Walkers trilogy #1) by Donita K. Paul
Operation: Hail Storm (Hail #1) by Brett Arquette
Our Dark Stars by Audrey Grey & Krystal Wade
Paralyzed Dreams by C.B. Cook
Pippa of Lauramore (Eldentimber #1) by Shari L. Tapscott
Plenilune by Jennifer Freitag
Remember the Lilies by Liz Tolsma
Resistance by Jaye L. Knight
Rising Shadows by Ashley Townsend
Romanov by Nadine Brandes

Ruthless Magic (Conspiracy of Magic #1) by Megan Crewe
Scarlet Moon (Children of the Blood Moon #1) by S.D. Grimm
Secrets of Sloane House by Shelley Gray
Show of Wonders novella (& Wonder Mt. Christmas novella) by Cela Day
Siren's Fury (Storm Siren #2) by Mary Weber
Siren's Song (Storm Siren #3) by Mary Weber
Storming the Black Ice (Pacific Rim series #3) by Don Brown
The Beast of Talesend (Beaumont & Beasley #1) by Kyle Robert Shultz
The Curiousity Keeper by Sarah E. Ladd
The Evaporation of Sofi Snow by Mary Weber
The Fairy Princess by Lena Elizabeth
The Forgotten Princess of Elmetia by Rachel A. James
The Goblin Crown (Billy Smith & the Goblins) by Robert Hewitt Wolfe
The Governess of Penwythe Hall (The Cornwall Novels) by Sarah E. Ladd
The House on Foster Hill by Jamie Jo Wright
The Memory Thief by Lauren Mansy
The Merchant's Daughter by Melanie Dickerson
The Newsmakers by Lis Wiehl
The Orphan's Wish (Hagenheim #8) by Melanie Dickerson

The Princess Spy by Melanie Dickerson
The Queen's Handmaid by Tracy L. Higley
The Rhyme Bible (Storybook Bible for Little Ones)
The Secrets of Paper & Ink by Lindsay Harrel
The Shadow Things by Jennifer Freitag
The Silent Songbird (Hagenheim #7) by Melanie Dickerson
The Tomb of the Sea Witch (Beaumont & Beasley #2) by Kyle Robert Shultz
To Best the Boys by Mary Weber
To Wager Her Heart (Belle Meade Plantation #3) by Tamara Alexander
Two Renegade Realms (Realm Walkers trilogy #2) by Donita K. Paul
Unblemished (Unblemished trilogy #1) by Sara Ella
Veiled Rose (Tales of Goldstone Wood #2)
We Hunt the Flame (Tales of Arawiya #1) by Hafsah Faizal
When Mountains Move by Julie Cantrell
Whispers in the Reading Room (Chicago's World Fair Mystery #3) by Shelley Gray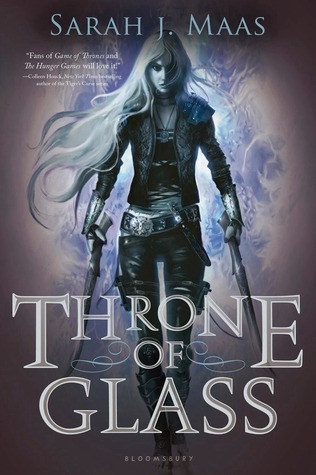 RATED, NOT REVIEWED
> > > > > > > > > > < < < < < < < < < <


Films