The End Times Survival Guide
Mark Hitchcock
Tyndale
| November 6, 2018
Christian Nonfiction
[GoodReads]
We live in a world that seems to be on the verge of coming apart. Shootings. Killer viruses. The threat of nuclear war. All of it is just too real.
Why does the apocalypse craze in movies and video games appeal to so many people so strongly? One answer is it shows us the primal foundations of our existence. In the same way, what's happening in our world today is moving Christians to return to the foundations of our spiritual existence. Believers everywhere must get back to what matters most. We must always remember that our battle, at its most basic level, is spiritual.
So, what are the spiritual tools--the essentials--that Scripture tells us we must remember and use as the end draws near?
In
The End Times Survival Guide
, you will discover ten spiritual tools the Bible relates directly to our preparation for the Lord's coming--ten biblical survival strategies to live out in these last days so you and your family can prosper in an increasingly decaying, darkening world. These strategies won't guarantee your physical or financial well-being, but they are guaranteed to bring life and vitality to your spiritual health and welfare as you cling to the immovable rock of God's Word.
When life is whittled down to its essence, the real issue is our spiritual condition before God. Discover how you can protect yourself and your family spiritually in these dark days.
> > > > > < < < < <
I must admit when I first saw this book, I was a little skeptical and simultaneously amused. But once I started it, I grew pleasantly surprised by the content. This book by Mark Hitchcock reiterates our need to be prepared for the coming of our Lord. It speaks of being on guard against the wiles of the enemy and those who seek to deceive us. All too often (and, admittedly, I catch myself doing this), we live our days Sunday to Sunday, going through the motions of our lives---as if everything will
always
be this way. A good life, for the most part, yes! but are we living and shining God's light as we should in a world whose days are numbered?
Only God knows the ultimate timetable, but have we evaluated our spiritual condition in order to be ready when that day comes? Be it tomorrow or a thousand years from now?
I don't know about you, but I don't want to be caught unawares like the five foolish maidens and their oil-less lamps in Jesus' parable (Matthew 25:1-13). This book was a great reminder with memorable quotes, intriguing content, and thought-provoking lessons. I would certainly recommend to all who hold interest in the last days, as well as those just biding their time. :]
We need the reminder to stay sharp, stay focused! Our Lord IS coming someday.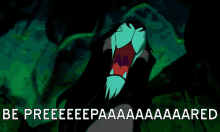 Heheh. Couldn't help it. xD
> > > > > > > > > > < < < < < < < < < <